For more than 25 years, Solutions Rehabilitation & Consulting has been addressing the complex issues that result from personal injury, illness and disability. To meet those needs, we offer a wide range of services for individual (self-referring) clients, insurance companies and lawyers.  We also provide service to  community and government agencies.
Our range of services include:
Registered Occupational Therapy  –  Assessment and Treatment
Registered Psychotherapy Services – Assessment and Treatment
Capacity Assessments (SDA) and Letters of Opinion
Medical-Legal Assessment, Opinion and Testimony
Life Care Planning/ Future Care Cost Analysis – Impact of Disability
Case Management
Rehabilitation Support
Specialized Treatment Programs (PGAP, CBT, DBT, BCT, MI, MPS, Pain Management, etc.)
Return to Work, Work-Readiness/Hardening and Vocational Preparation Services
Educational Services
Customized Service Requests
At Solutions Rehabilitation & Consulting, our approach is one of compassion, excellence and innovation, with a dedicated focus to helping our clients – and those that service them – achieve their goals. Known for our attention to detail, comprehensive and objective reporting, and range of expertise, we are leading the way in clinical excellence.
Our Focus
Helping to Rebuild Lives
With a first-class reputation, unparalleled attention to detail and over 25 years of clinical experience we are innovative and proven leaders in our field.
It's About You
Getting back to life means different things to different people. We take pride in getting to know you and finding customized solutions to fit your needs and goals.
Thinking Outside the Box
We like to think different. Using innovative strategies based on solid clinical foundation and best practice guidelines, we deliver excellence in unique and proven ways.
Excellence In All We Do
Quality matters. In our process, in our knowledge and in our expertise with catering to your needs and what matters most to you. We strive for excellence in all we do.
We are committed to providing quality and efficient service that results in the best possible outcome for our clients and those that service them.
For individuals injured in an accident or suffering an illness, or disability we:
Provide an individual and customized approach
Supply innovative solutions to complex issues
Rely on current research methods and clinical service guidelines to support therapy
Connect you with expert community resources and services
Provide in-home, clinic, at-work or community based services
For the Capacity Assessment market, we offer unique expertise to support:
For Personal Injury Lawyers, we:
For Insurance Companies, Community and Government Agencies, we:
Our Team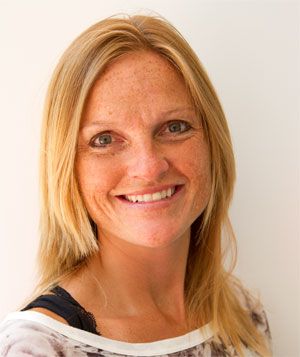 Melissa Prevost, Owner
B.P.E. (Kin.), B.H.Sc. O.T., O.T. Reg. (Ont.), R.P.
Registered Occupational Therapist
Registered Psychotherapist
Designated Capacity Assessor, SDA 1992,
Certified Life Care Planner
Melissa is a licensed and Registered Occupational Therapist and Registered Psychotherapist.  Additional educational background includes a Bachelor's degree in Physical Education/Kinesiology. Melissa is recognized by the Ministry of the Attorney General as a Designated Capacity Assessor for both Property and Personal Care and has been certified by the International Commission on Health Care Certification as a Certified Life Care Planner. She also holds Certification in PGAP (Progressive Goal Attainment Programming), MPS (Micropoint Stimulation/Pain Management), CBT (Cognitive Behavioural Therapy),  Brief Competency Based Therapy, Motivational Interviewing and a range of Counselling techniques including Dialectical Behaviour Therapy, Grief, as well as Adjustment and Lifestyle Redevelopment.
Melissa provides a wide range of services including: Occupational Therapy, Psychotherapy, Functional Counselling, Case Management and Consultation services.  Rehabilitation Support Services are also available as are Custom Treatment Programs for Activation, Return to Work, Functional Pain Management, Return to Lifestyle and Target Activities.  Additional services include Capacity Assessments, Certified Life Care Plans, and Specialized Consultation.  Services are provided to self-referring individuals, personal injury and estate lawyers, medical and community agencies (including schools and workplaces), as well as a wide range of insurers, including auto insurers, disability insurers, extended health insurers, WSIB and the Canadian Armed Forces/Department of National Defense.
Melissa is certified by the National Board for Certification in Occupational Therapy to practice in the United States and by the Canadian Association of Occupational Therapists to practice in Canada. She is recognized by the College of Occupational Therapists of Ontario as a Registered Occupational Therapist, licensed to practice in Ontario.  She is also recognized by the College of Registered Psychotherapists of Ontario as a Registered Psychotherapist, licensed to practice in Ontario.  She is designated by the Ministry of the Attorney General as an SDA  Capacity Assessor.  She is a member of the International Association of Rehabilitation Professionals, the International Academy of Life Care Planners, the World Federation of Occupational Therapists, as well as the American, Canadian and Ontario Associations/ Society of Occupational Therapists. Melissa has presented for the World Federation of Occupational Therapists and has been qualified to testify as an Expert Witness in the province of Ontario and in the state of North Carolina. Melissa has advanced training in a number of clinical practice areas and is certified in the following:
Registered Occupational Therapist
Registered Psychotherapist
SDA Capacity Assessor, (Ministry of the Attorney General)
Certified Life Care Planner (CLCP)
CBT, MCBT, DBT, BT, MI, PTSD, Exposure, Grief and Trauma Adjustment, Counselling Skills
PGAP, University Center for Research on Pain and Disability
MPS Neural Therapy – Pain, Scar Release, Cranial, Auricular Therapy
Isernhagen – Functional Capacity Evaluation, Work Injury Management
Matheson & Associates – Work Hardening, Functional Cognitive Capacity Assessments
Degree in Physical Education/Kinesiology
To request a CV, please contact Melissa at melissap@solutionsrehab.ca

Our Network of Expert Partners
Through strong community ties, we have access to expert clinicians and consultants in various fields. This rich network of individuals and services allow us to customize a team to best meet our clients' needs and personality style, with a view to building relationships and accomplishing their personal goals.
Consulting Pharmacists
We have two consulting pharmacists available to address needs related to Pain Management and Addiction Management.  They also provide consultation to Medications for Life Care Planning: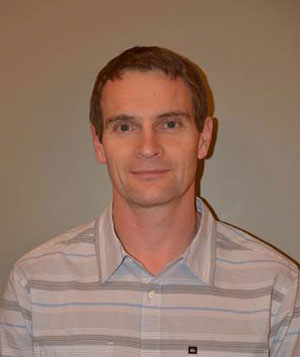 Michael Colebrook, B.Sc. Phm, P.E.B.C. reg
Mike is a licensed and registered Pharmacist with the Ontario College of Pharmacists.  He graduated from the University of Toronto in 1994. Mike currently co-owns and operates Coldwater Guardian Pharmacy and has worked as a a pharmacist since graduating. Mike possesses advanced training in Methadone maintenance treatment and has a special interest in medication reviews, long term care management, addiction treatment and pain management. At SRC, Mike provides consultation to clients, clinical teams and community physicians regarding medication management, alternative options, weaning protocols for pain management, and addressing poly pharmacy issues.  He also provides consultation to Life Care Plans regarding dosing and long term side-effects of medication use.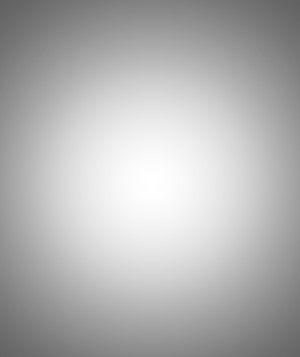 Blake Sheldon, B.Sc.Phm. – Coldwater Guardian Pharmacy
Our Staff
Our experienced and dynamic staff also include:
(which is subject to change over time)
Occupational Therapists (including PGAP and MPS certified Occupational Therapists)
Case Managers
Certified Life Care Planners
Rehabilitation Support Workers
Rehabilitation Exercise Programming
Clinical Records and Database Specialist
Office Manager